Your Local Point Pleasant Roofers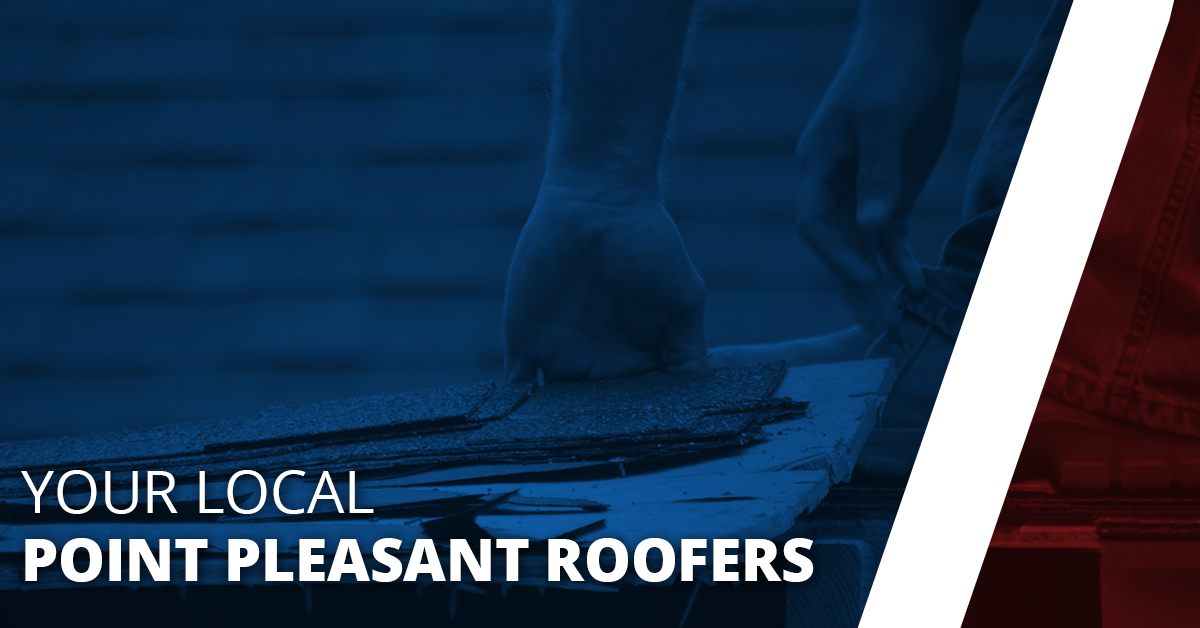 When was the last time that you had your Point Pleasant, New Jersey roof replaced? When was the last time that you even had it inspected? Over time weathering and severe weather events can become damaging to your home's roof, resulting in your home becoming more susceptible to extensive damages.
At Roof Plus we are your go-to roofers in Point Pleasant, offering services for both residential and commercial communities. It is our goal as a roofing company here in the Point Pleasant area to ensure that if you are to hire Roof Plus that the integrity of your roof will be the last thing that you have to worry about.
Expect The Best from Us
If you have an old roof that you suspect may need replacement or you simply notice a leak that was caused as a result of the last intense storm, we urge you to contact us and ask for a roofing assessment. From the moment that one of our experienced professional roofers in Point Pleasant visits your home to the moment that the last shingle is hammered in you can expect nothing but high-quality service from our roofing company.
What Kind Of Common Repairs Do We See In Point Pleasant?
As a roofer in Point Pleasant we have seen our fair share of roofing damages, and being a roofer, we have fixed a multitude of said damages. Below, we have made a short list of the different kinds of roofing damages that are commonly seen here in the greater New Jersey area, including Point Place.
Wind Damage
Being that Point Place is situated in a coastal area, there is one thing that we get no shortage of — wind. While wind can be nice and soothing on a hot summer's day, it can also be extremely damaging to your roof. Blow-off damage, the industrial term for wind damage, refers to the destruction caused by high winds blowing shingles and other finished roofing materials off of a roof. Luckily, most blow off damage is a simple fix for experienced roofers in Point Pleasant like us.
Structural Damage
Much like the prior damage that we just discussed, structural damage to is often times created as a result of heavy winds. While blow off damage refers to the roofing materials blowing off, structural damage is a result of wind causing an object like a tree to fall through the roof of your point pleasant home. While fixing a structural damage is more extensive than that of blow-off damage — Roof Plus —  your Point Pleasant Roofers, are still up for the job.
Roof Leaks
A leaky roof is an extremely common and extremely important to fix right away, the reason being that the hole in your roof is not going to be the extent of the damage if left unfixed. Leaky roofs can cause unwarranted damage to the insulation, drywall, and wooden structural supports in your home over time, making the damages increase exponentially over time. If you find a leak in your roof be sure to call your local Point Pleasant roofer, Roof Plus right away to schedule an assessment.
Damaged Roof Flashing
Roof flashing is the metal barrier that is installed in an effort to keep water and moisture away from building materials that cannot be covered up by roofing materials like shingles. If flashing is damaged or missing, unwanted water may find its way into the structure of your home, resulting in structural damages. If you notice that your flashing is damaged or missing, be sure to call us here at Roof Plus, your local Point Place Roofer.
Why Should We Be Your First Choice As A Roofer In Point Pleasant?
As a roofing company in the New Jersey area, we understand the stresses that local roofs go through from day-to-day weathering and weather events caused by our close proximity to the ocean. Because of this, we understand the materials, methodology, and intricate details necessary to ensure that your new roof, or your roof repair, will withstand the tests of time. Additionally, we offer a multitude of other services like siding services, gutter services, window services and condominium services. Check them out today.
If you are in need of a roofer in Point Pleasant, New Jersey, we urge you to contact us today and schedule an initial assessment for your homes roof. We look forward to hearing from you!